- Products & Services -
DeRISK
Cyber Risk Quantification & Management
DeRISK is the only evidence-based, data-driven platform that gives OT industrial stakeholders visibility to a facility's

E

xposure

to cyber events, calculations of

Probability,

Financial

Impact

of potential cyber events, and delivers the ROI-based

Mitigation Options

available to reduce cyber risk over time.
The DeRISK platform empowers business executives to make continuously better industrial cyber risk decisions.
DeRISK by DeNexus sets a new standard in industrial cyber risk management. It's the only platform that contextualizes inside-out and outside-in cyber risk data with organization-specific industrial processes. As a result, it's the only solution that empowers executives to make reliably informed cyber risk management decisions and allocate cyber resources more effectively.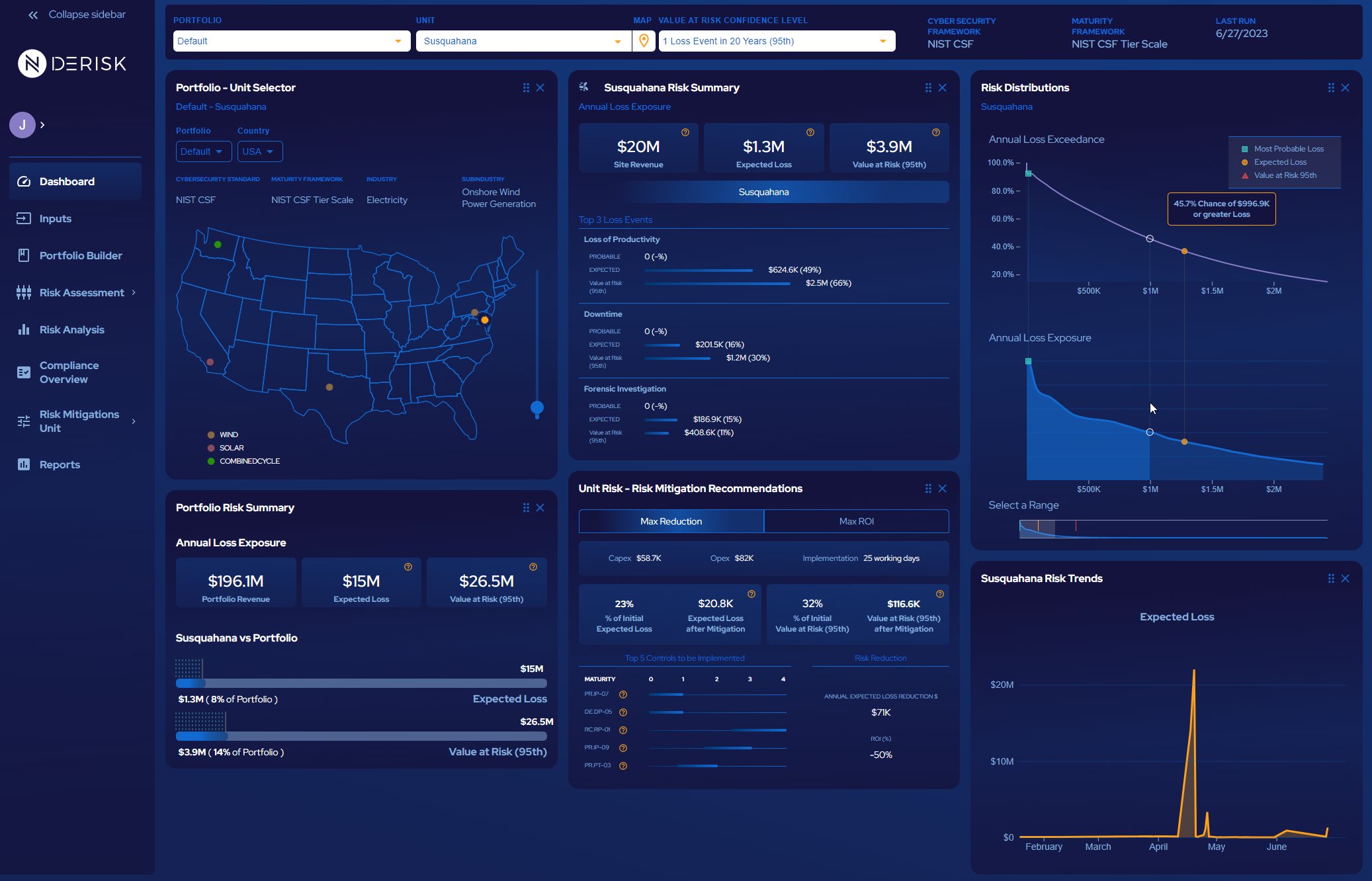 Key Capabilities and Functions
Attack-Path Mapping Interface
Account-based, end-to-end mapping of potential attack and loss events with hundreds of actionable attack graphs
Dynamic Risk Aggregation
Collect asset and intrusions related information from dynamic host information flows, as well as threat intelligence sources
Protect Supply Capacity
Enable supply capacity for direct coverage and protection for systemic risk events
Risk Scenario Modeling
Detailed, dynamic vulnerability analysis with environmental and industry context with risk mitigation options
DeRISK Run-through
DeRISK offers a uniquely integrated set of data from external sources and from the organization's internal OT (Operational Technology) infrastructure. This enables executives to make reliably informed cyber risk management decisions and allocate cyber resources more effectively, based on credible data. In addition, DeRISK 5.0's new intuitive user interface makes it easy to extract actionable cyber risk insight.
DeRISK for

ICS/OT

Asset Owners
DeRISK sources and aggregates threat intel and cybersecurity data from disparate tools across of the extended enterprise to value the business impact of cyber risk. Using a Bayesian approach, risk leaders can achieve an actionable approach to cyber risk assessment that bridges the gap between the control room, board room and shareholders.
Understand

your cyber risk exposure
DeRISK allows ICS/OT cybersecurity stakeholders to value and plan for the amount of cyber risk exposure that is optimum for their organization in nominal financial terms.

Identify cyber threat sources
DeRISK identifies where your cyber risk is coming from so that organizations can better mitigate and thwart cyber risk contributors.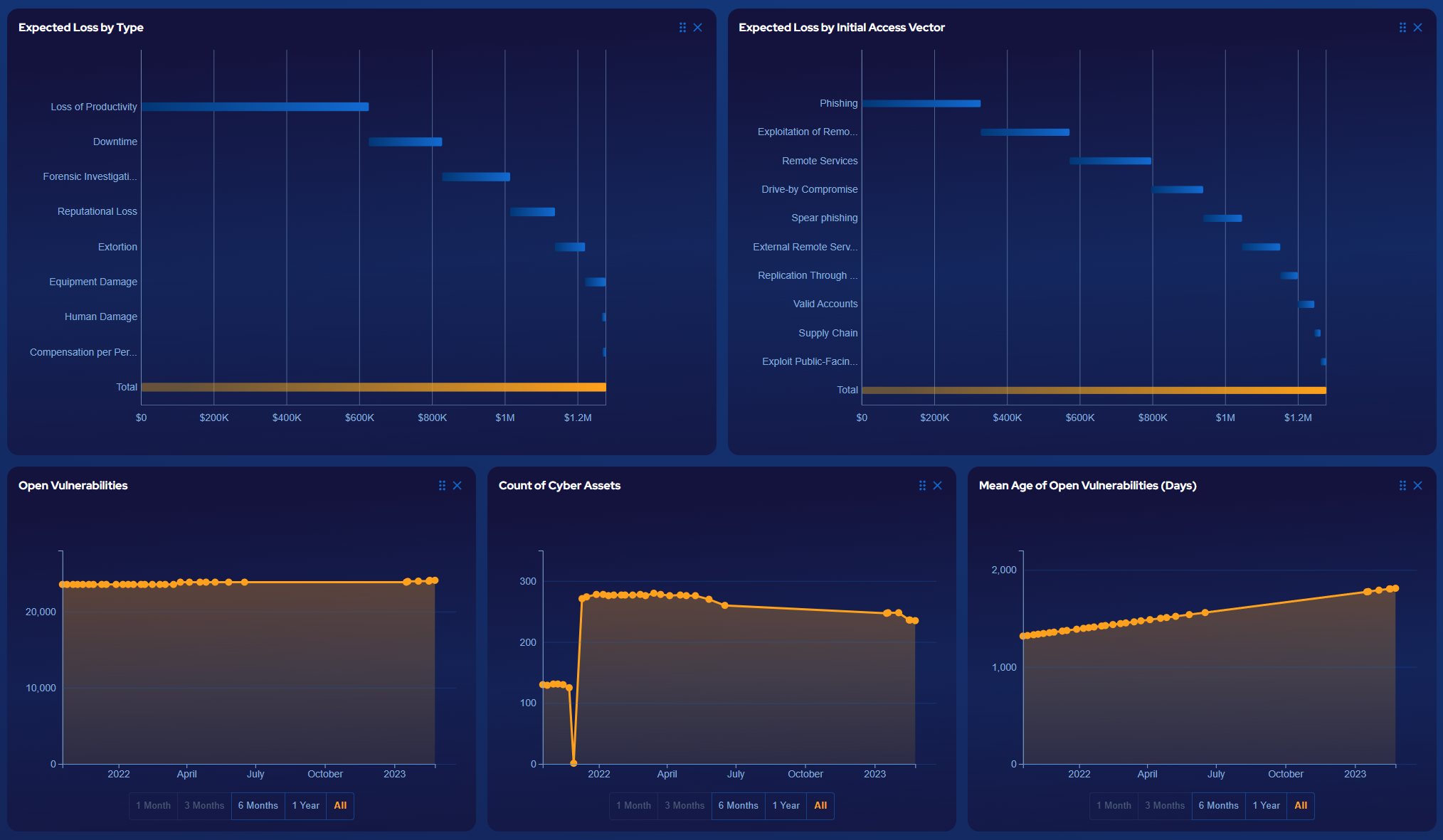 Answer the "Money Question"
DeRISK allows ICS and OT leaders to measure the business impact of cyber risk at all times to better guide investments in cybersecurity and insurance.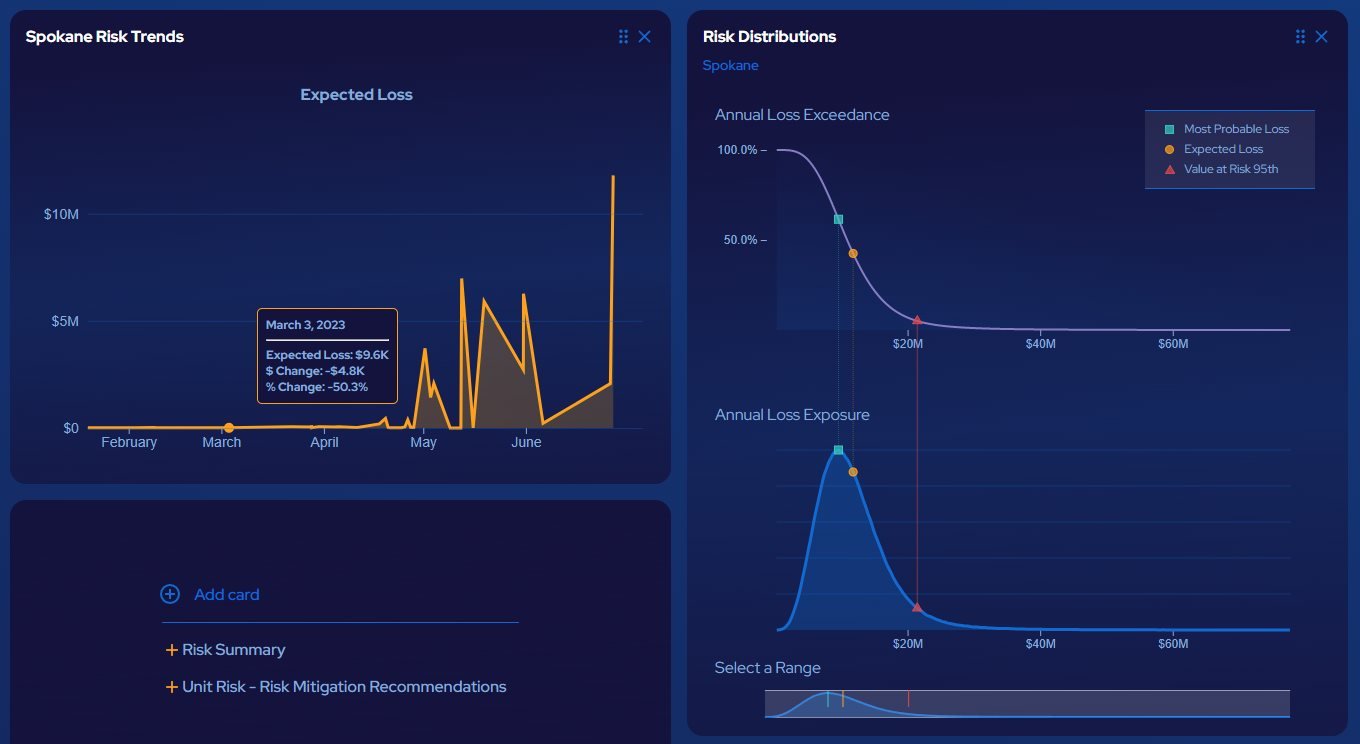 What outcome would benefit your business the most?
Value Your Cyber Risk
Know your financial risk associated with every cyber risk at all times to make the right capital allocations
Defend Your Operation
Build better cyber defense strategies with detailed posture assessments of your entire operation
Mitigate Risk Exposure
Leverage the DeNexusKnowledge Center for detailed attack-path mapping
Build ROI-based Cybersecurity
Measure the financial impact of different mitigations and optimize capital allocation
Optimize SOC Activity
Reduce cyber risk with hundreds of visualizations built for the industrial asset owner in mind
Operational Technology
Inside-Data & Outside-Data
Assets, software, firmware, configurations

Existing Vulnerabilities

Existing Security Controls

Threat Vectors & TTPs

DNS Intelligence

Botnet Intelligence

Supply-chain compromise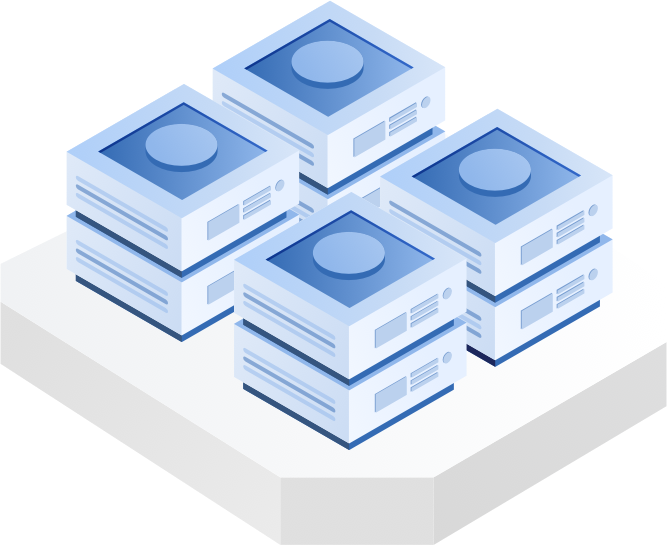 Data Modeling & Processing
Probabilistic Bayesian inference

Machine Learning

Portfolio aggregation

Data Clustering by sector and geography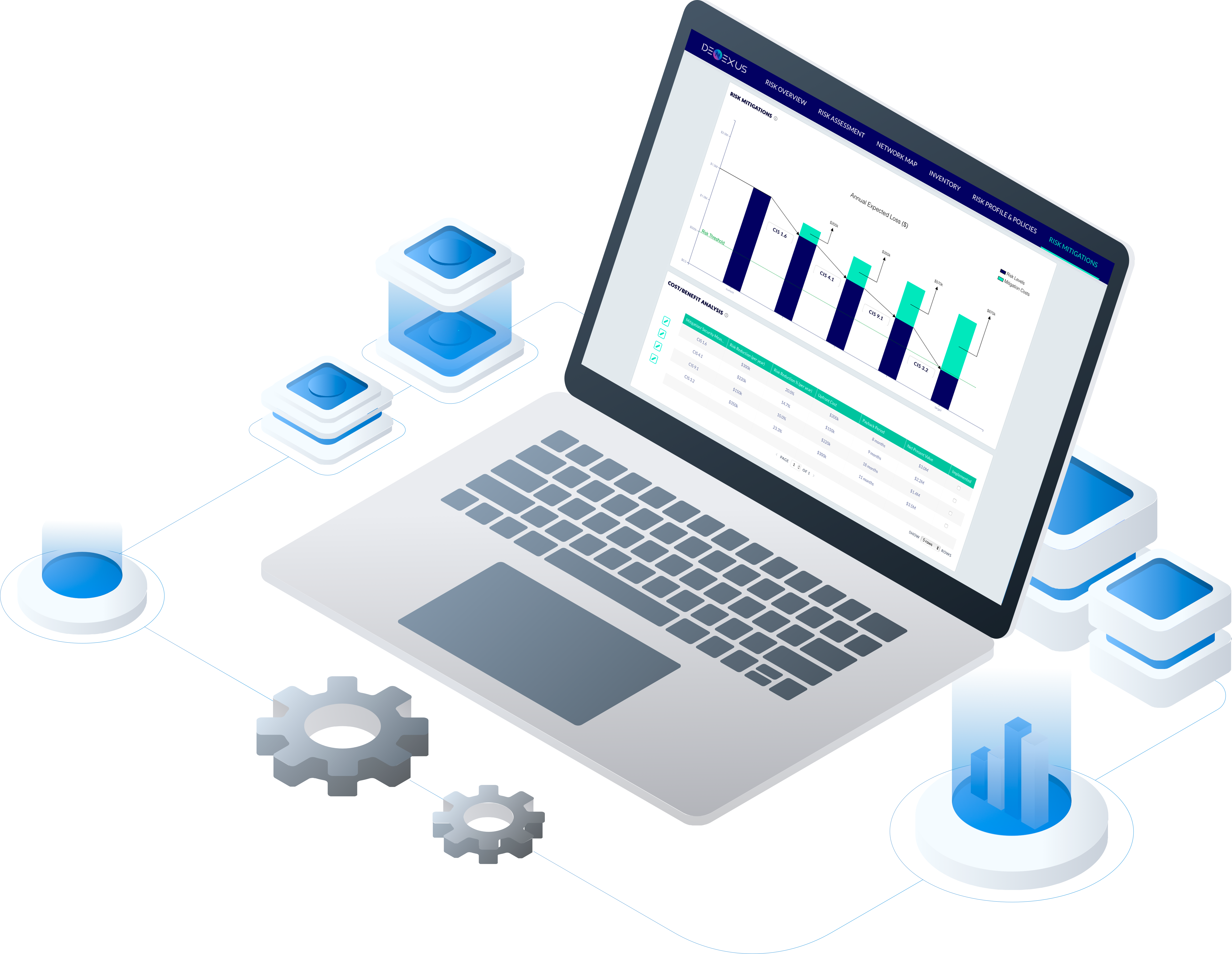 Cyber Risk Enablement
Business-impact assessment of cyber risk exposure

Prioritization of threat mitigation efforts

Optimized ROI-based cybersecurity investment

Continuous risk exposure tracking over-time

Calculated cyber risk transfer valuations for the board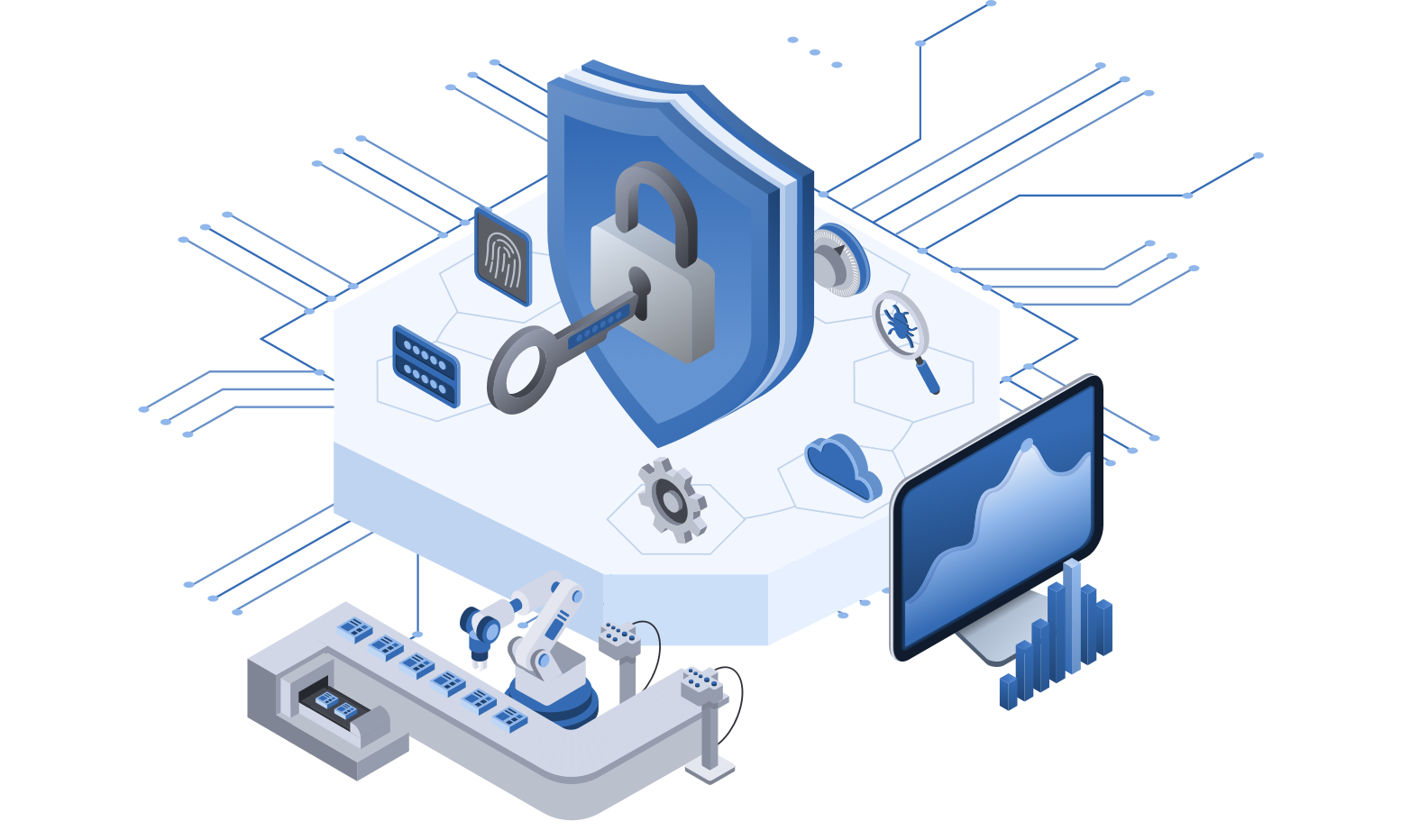 Register Now. Don't miss out on insights, news, blogs, and press releases.