Market Reality
The Operational Technology (OT) cyber landscape is undergoing radical change, putting operators of critical infrastructure in constant financial uncertainty about their risk of cyber loss.
$
0
The average industrial cyber breach in 2021 costs nearly $5m according to IBM's Cost of Data Breach Report*
0
Recent WannaCry ransomware attacks infected some 200,000 computer systems in 150 countries**
Mitigate cyber risk according to likelihood and business impact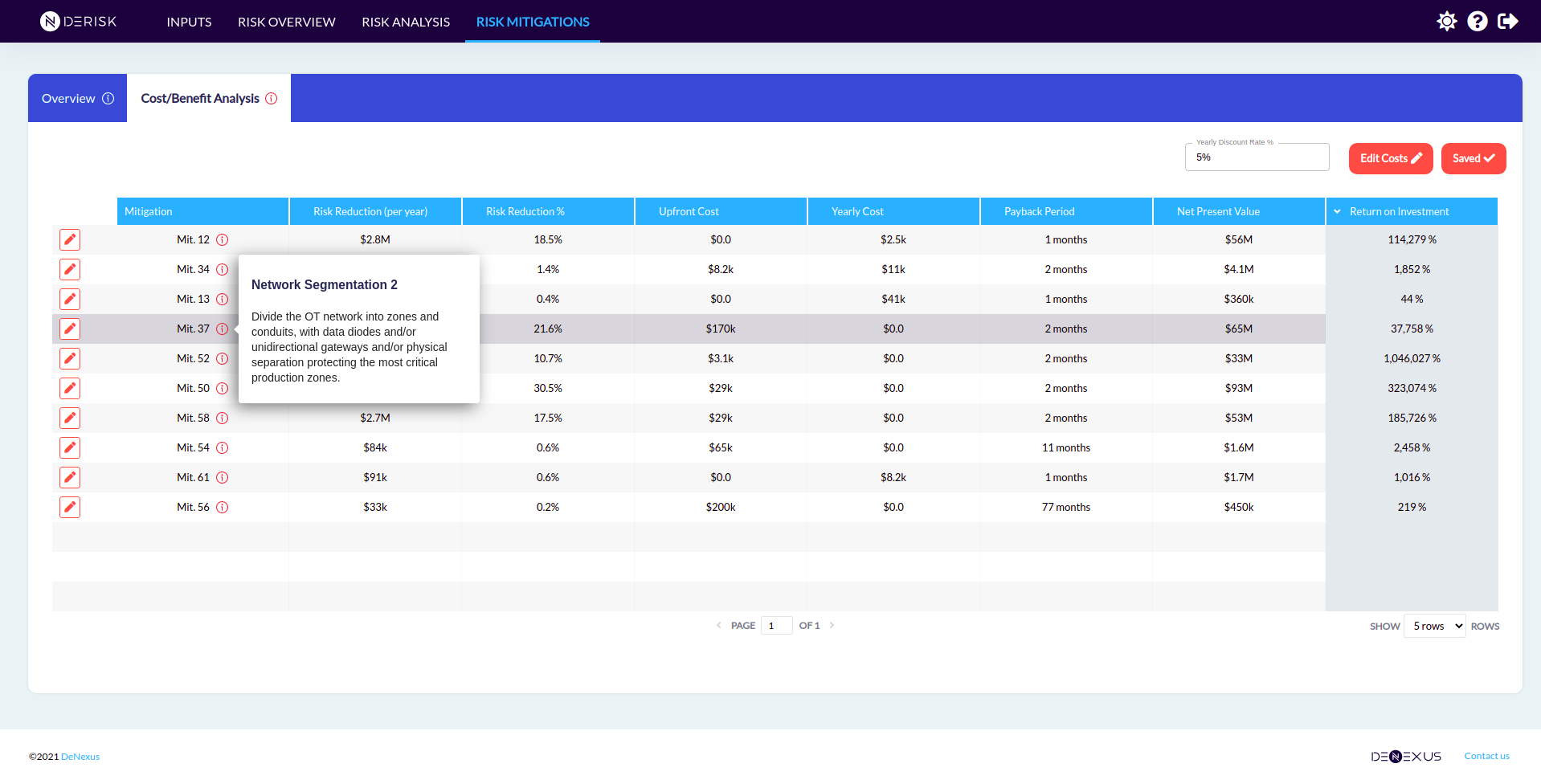 DeRISK gathers, orchestrates and interprets data-flows from cybersecurity solutions, threat intelligence databases and proprietary business operations sources to provide cybersecurity leaders and CISOs with the likelihood, business impact and mitigation pathways for cyber incidents.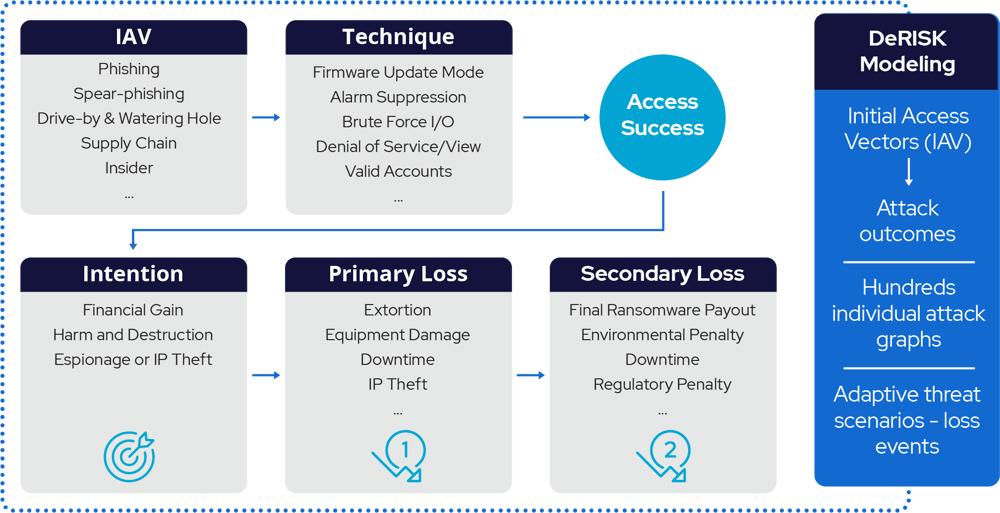 What outcome would benefit your business the most?
Value Your Cyber Risk
Know your financial risk associated with every cyber risk at all times to make the right capital allocations
Defend Your Operation
Build better cyber defense strategies with detailed posture assessments
Mitigate Risk Exposure
Leverage the DeNexus Knowledge Center for detailed attack-path mapping
Optimize Security Monitoring
Reduce cyber risk with hundreds of visualizations built for the industrial asset owner in mind
Implement ROI-based Cybersecurity
Measure the financial impact of different mitigations and optimize capital allocation
Register. Don't miss out on insights, news, and blogs